Red Over Black HSS Stratocaster Style Guitar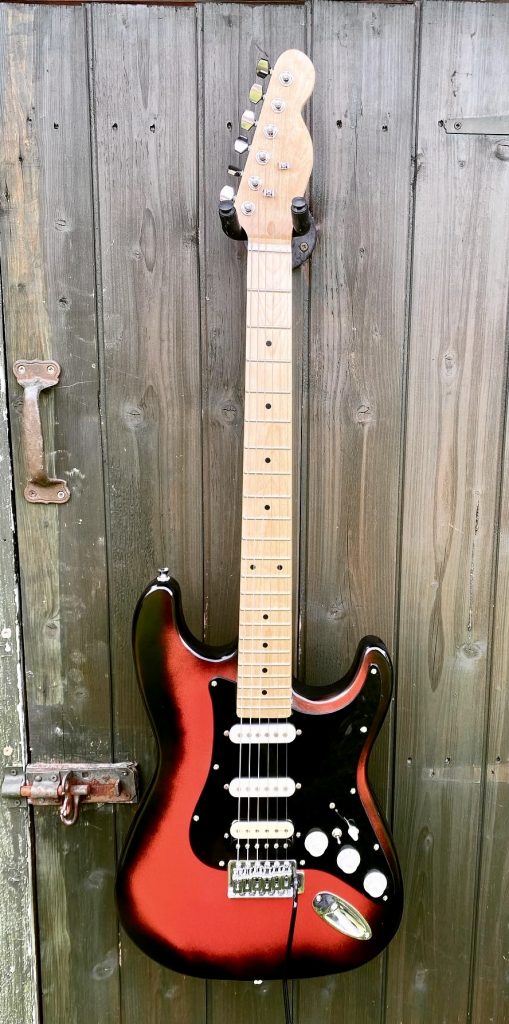 £117.50 UK Post Free – Contact for International Shipping. Cash on collection from North Devon, UK £95.00.
Refurbished HSS Stratocaster type guitar with a split coil humbucker, tapped 12k and 6k and two single coil pickups pushing out 6k, genuine aged pickup covers. New neck and tremolo springs – inspired by by 1960s Japanese Kay guitars, earthy, primary tones, red over black. Yep this is cheap and more than a beginners guitar.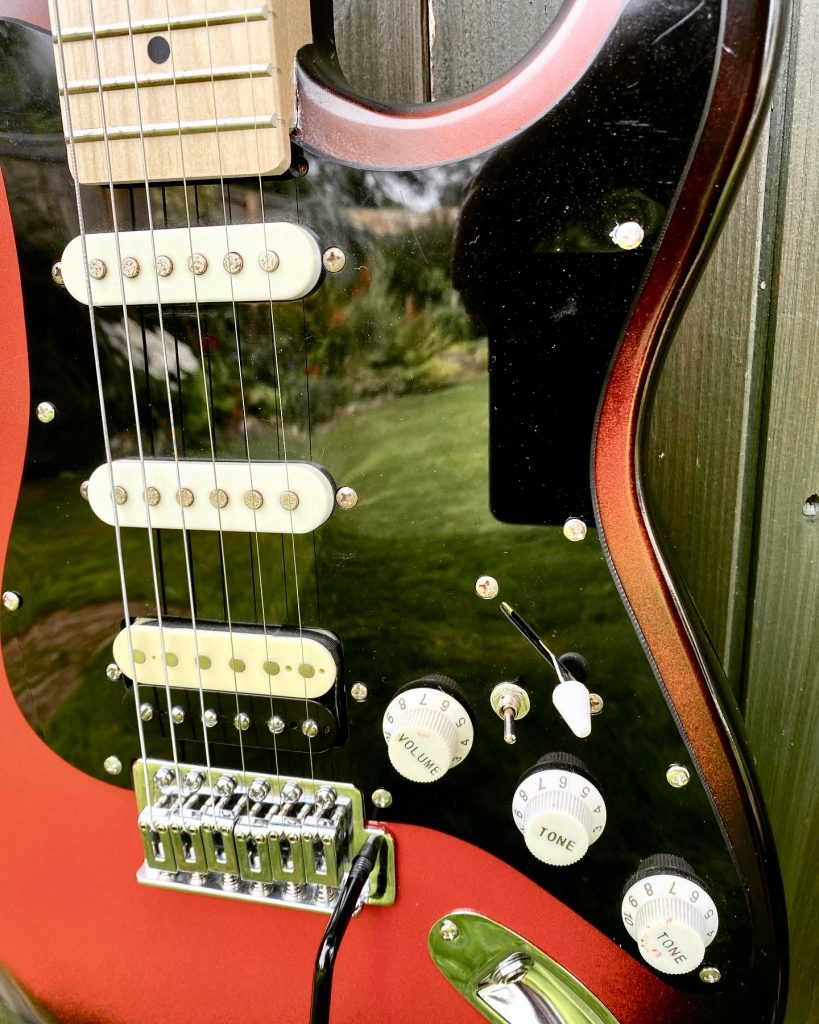 Red Over Black HSS Stratocaster
The bridge split (tapped) humbucker give both a humbucker sound and single coil sound which can be used in conjunction with the single coil pickups positioned in the middle and neck. There are 7 different combinations of sounds that can be achieved, ranging from traditional Stratocaster tones to rock sounds. This guitar has a new tremolo springs and machine heads.
The body was manufactured in the 2000s.
22-fret maple and rosewood neck
1 x split humbuckers, both humbucker and single coil sounds
1 x micro switches (for splits)
5 position pickup up switch
7 different pickup sounds
New 10mm Machine Heads
Nut Width: 1.656 In. (42 mm)
Scale Length: 25.5″
Neck: Maple
Body: 2000s
Body routed for HSH pickup configuration
43mm thick (± 0.5 mm Deviation)
56 mm neck pocket (± 0.5 mm Deviation)
Strap buttons
New tremolo springs
Allen Keys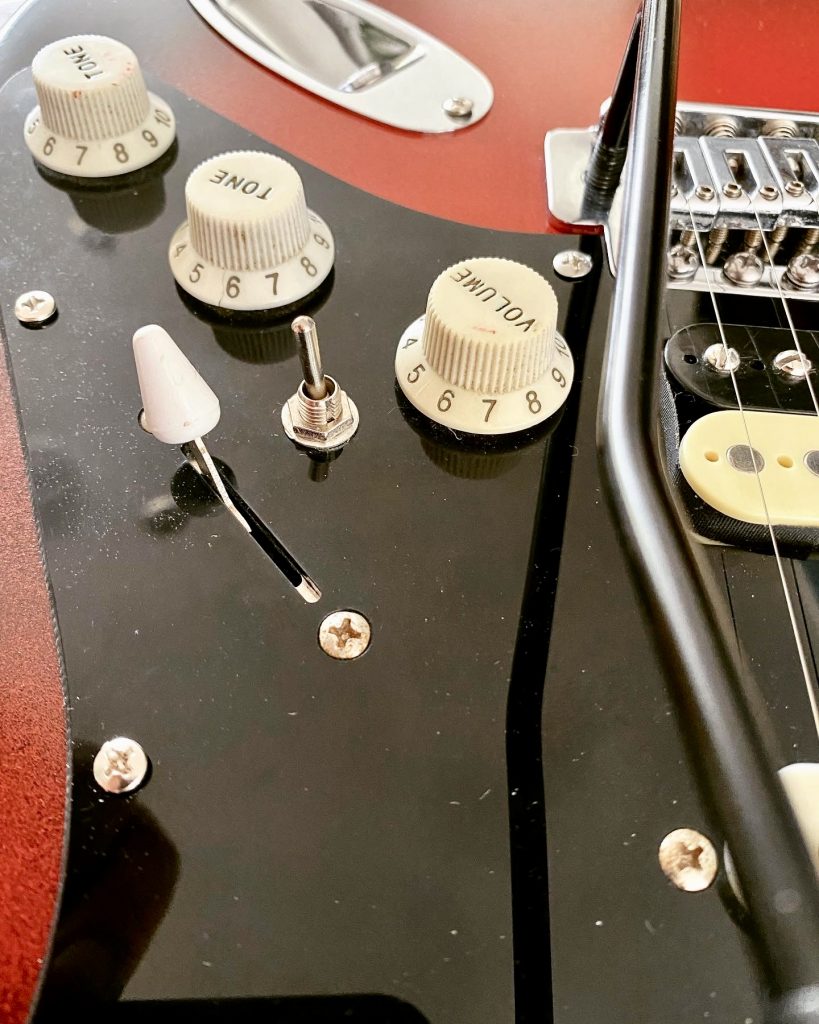 This 'Rat Bait' guitar has been completely rebuilt with a new humbucker pickup, replacement relic neck, machine heads and new tremolo springs. This guitar has 7 different pickup sounds.
Follow links to our online store or click on the product image and you will be taken to where you can purchase new, salvaged guitar parts and our Rat Bait Guitars. All transactions are carried out by PayPal for your convenience and safety. Once payment is received, items are posted within two working days. There is no need to register on this site to purchase goods, just choose what you want and click on the PayPal button, this will take you straight to the payment option.
We try to be cheaper than eBay – Our Items are UK Post Free. Please Contact Us for International Shipping