Bargain Stratocaster Body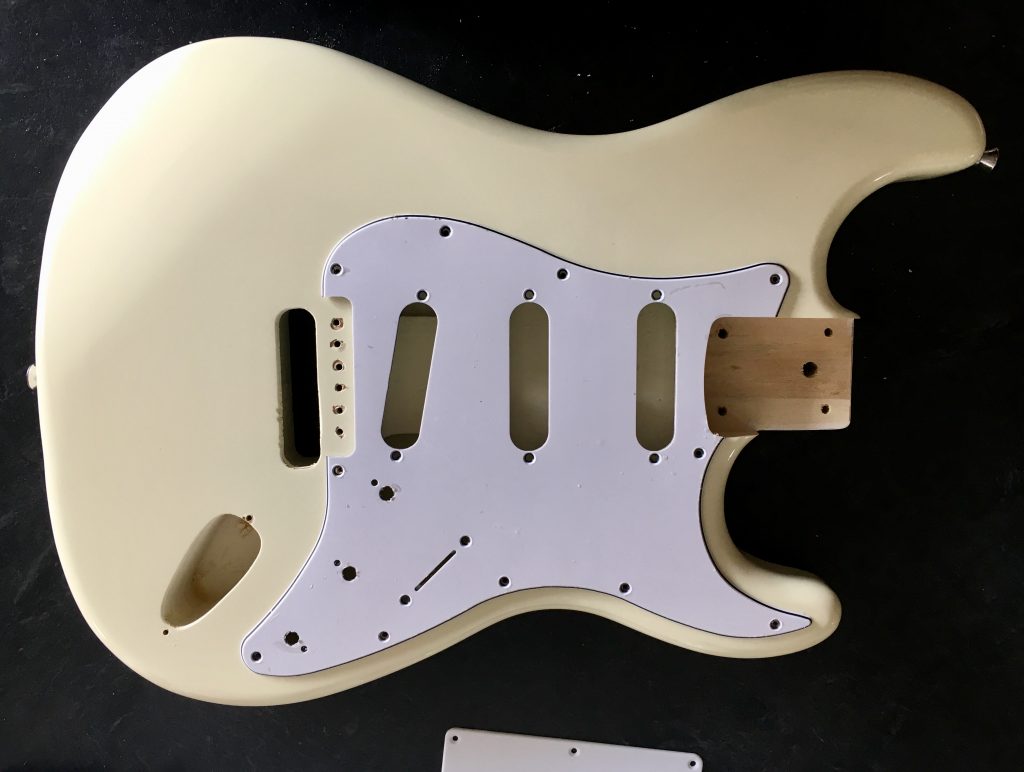 White Stratocaster Type Body
This contoured alder body comes with a 3 ply black scratchplate, which matches the 11 holes on the body.
Deep Orange Body – HSH Stratocaster Type
This HSH Stratocaster type orange body shows virtually no signs of wear and was manufactured in 2021. This well looked after Strat body still has a deep shine. The wood is possibly basswood or Paulownia.
Includes new tremolo bridge and springs etc.
Neck pocket 56mm wide (± 0.5 mm Deviation).
Thickness 43mm (± 0.5 mm Deviation).
Deep Saffron Orange body, deep gloss finish.
HSH
£25.00 Free UK postage and packing (International Shipping available).
All measurements are approximate.
We carry a small amount of stock which changes constantly – contact us if you are looking for a part.
All items are posted using Royal Mail.
Orders dispatched within two working days.
We accept reasonable return requests.
Follow us on Instagram