Telecaster Parts for Sale in UK
Telecaster Bridge and Pickup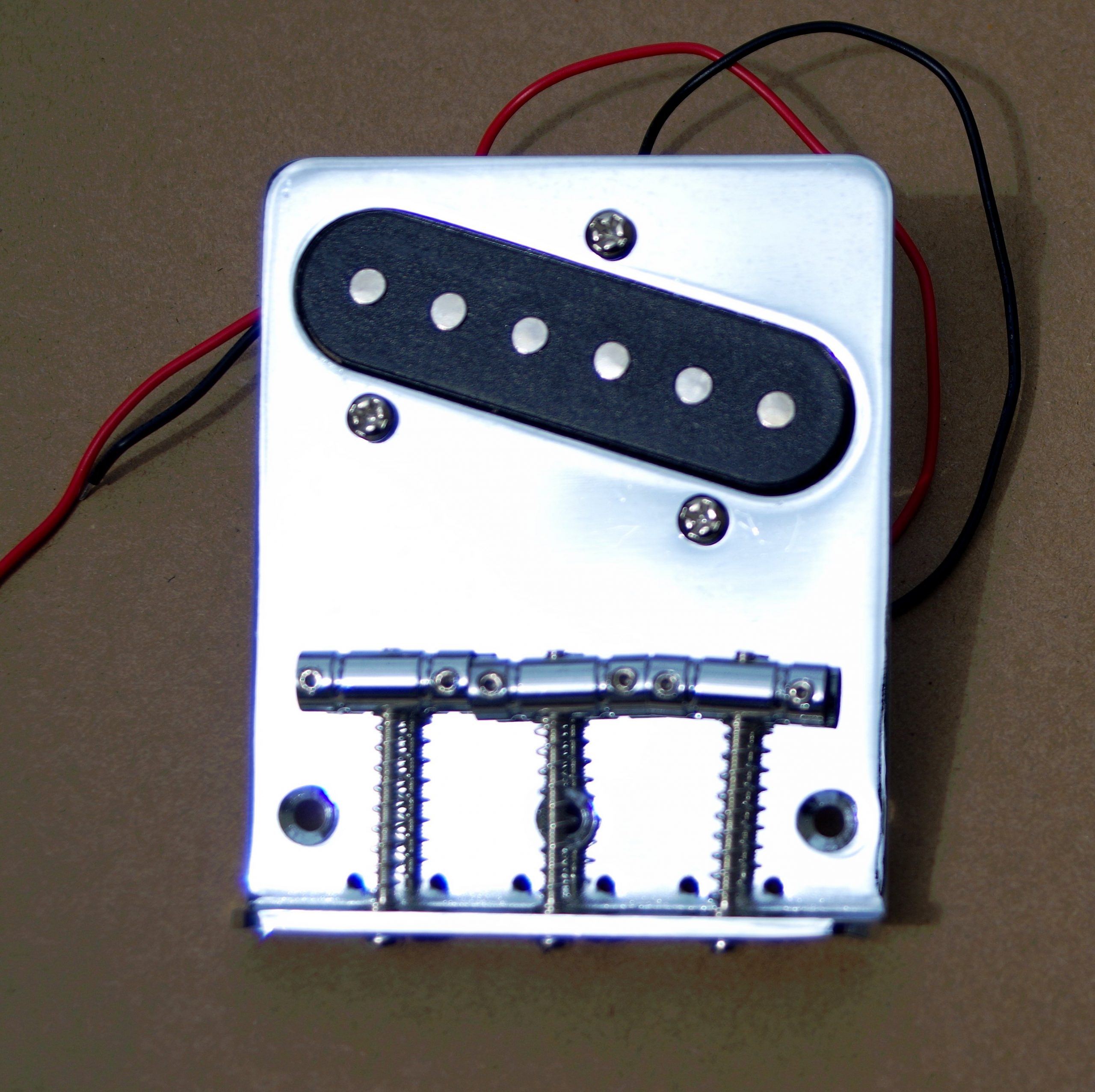 £18.50 Free UK Shipping
New and unused telecaster bridge, flat plate chrome plated guitar bridge with 3 adjustable twin saddles and pickup, high quality, brass-backed.
New and unused telecaster bridge and pickup details.
Bridge Pickup (Supplied with Screws & Springs)

High Quality, Brass-backed

Approx. Resistances: Bridge 6.4k

Vintage Tone

A flat plate chrome plated guitar bridge with 3 adjustable twin saddles

The strings are anchored through 6 holes in the rear of the bridge

The saddle heights are adjustable using an allan key

This bridge is supplied with the 3 mounting screws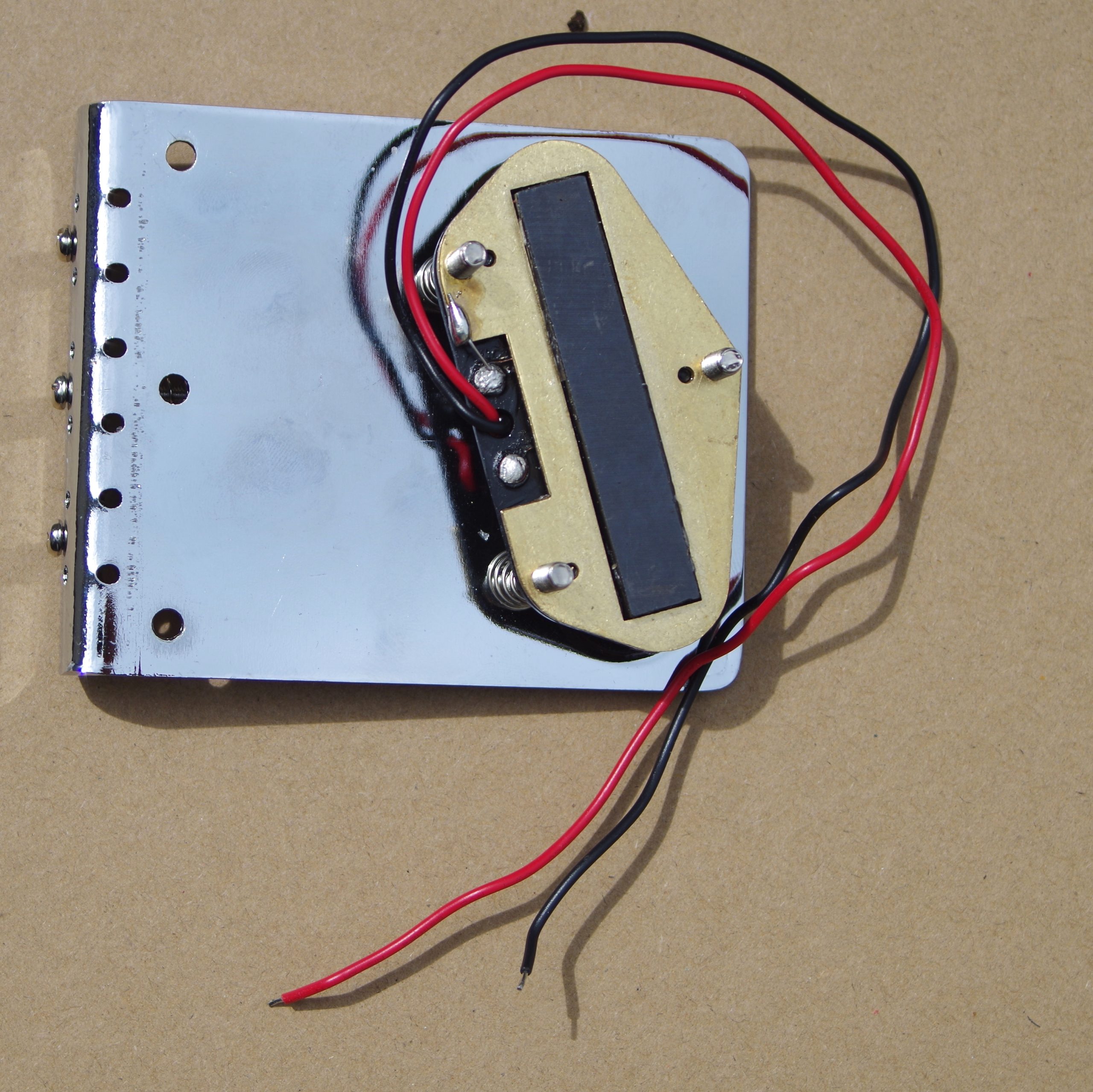 Paulownia Telecaster Body

£38.00 Free UK postage and packing.
This Tele body is in great new condition with no dents or bumps. New old stock Telecaster Body, made from Paulownia, including black scratchplate and black line edge detail around body. This is in as new condition, requires body finish, a fantastic base for a DIY Telecaster.
42.8mm thick (± 0.5 mm Deviation)
56.5mm neck pocket (± 0.5 mm Deviation)
Neck pocket depth 19mm (± 0.5 mm Deviation)
Weight of body 1.20kg
Paulownia Telecaster Body
We carry a small amount of stock which changes constantly – contact us if you are looking for a part.
All items are posted using Royal Mail.
Orders dispatched within two working days.
We accept reasonable return requests.
Why not visit our online store and build yourself your own guitar?
'Rat Bait Guitars is a company based in Devon, UK, that makes hand-built guitars, they also sell guitar parts, both new and used, that are tested for quality and functionality. They have an online shop where you can browse their products and order them via PayPal. They offer free UK shipping and international shipping on request.'
Rat Bait Guitars are different from other guitars in several ways. They are made from recycled materials, discarded, broken, damaged guitars, wood gathered from various sources, such as old furniture, fence posts, roof constructions, flooring, and more. These discarded bits of timber and defunct guitars are reused and reshaped into guitars that have a unique character and history. The materials are upcycled, repurposed, and recycled, reducing waste and saving resources.
Rat Bait Guitars are custom built, which means that each guitar is one of a kind and not repeatable.
Follow us on Instagram