Sam Sung Epiphone SG Pickups
Sam Sung pickups removed from a 1996 Epiphone SG.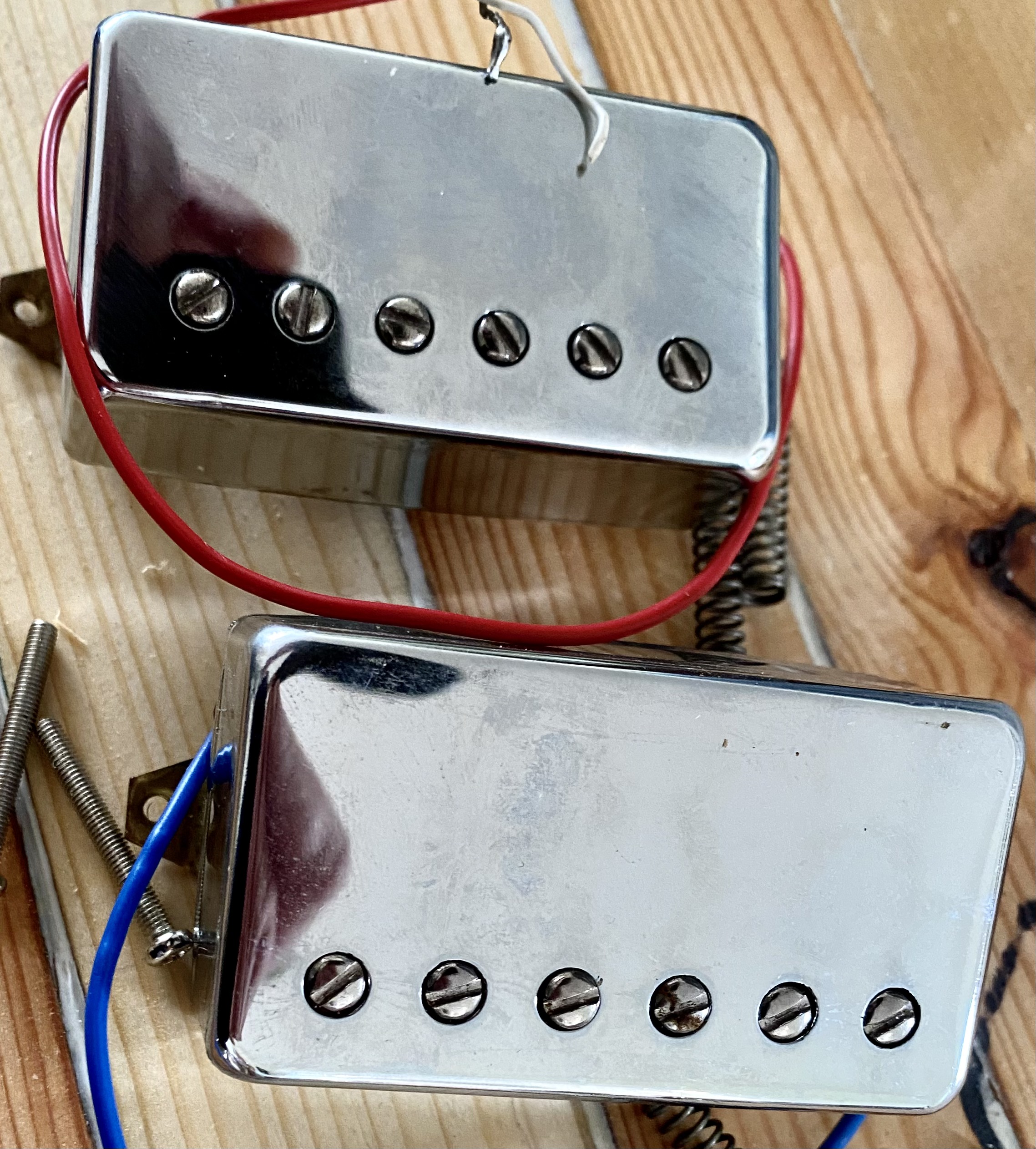 £38.00 UK Post Free – Contact for International Shipping.


Used in 1990s Epiphones, Samicks from the late 1980s, and other various guitars from the same period. Chrome style pickups, complete with original bolts and springs.

Neck:
Resistance: 7.88.
Poles: 52mm.
Colour: Silver.

Bridge:
Resistance: 7.86.
Poles: 52mm.
Colour: Silver.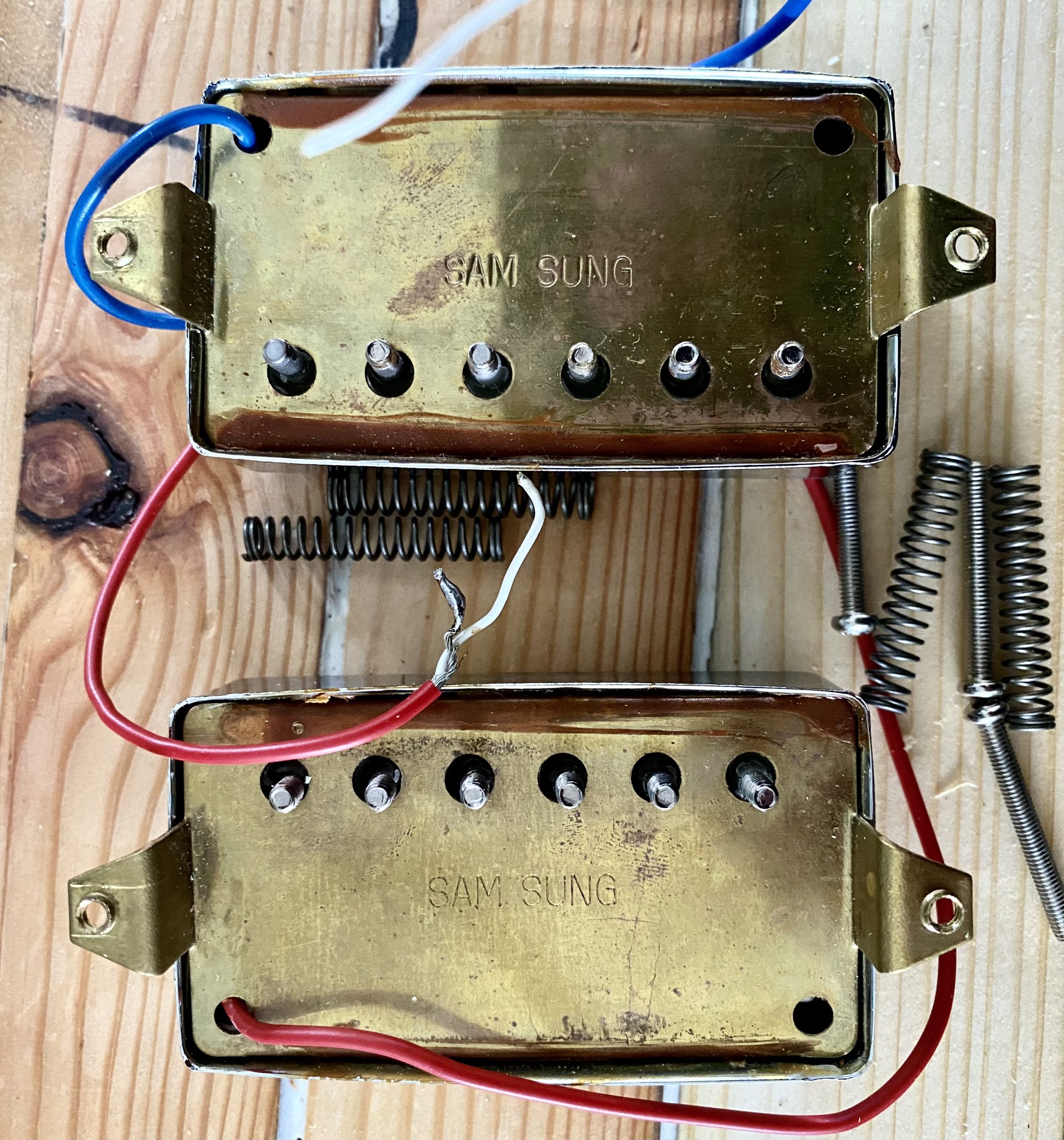 The Epiphone SG is a solid-body electric guitar that is modeled after the Gibson SG, one of the most iconic guitars in rock history. The Epiphone SG was introduced in the late 1980s as a more affordable alternative to the Gibson SG, but with the same classic features and sound.

The Epiphone SG has a mahogany body and neck, a rosewood fingerboard, and two humbucking pickups. The body shape is like the Gibson SG, with a double-cutaway design and a pointed horn. The headstock is different from the Gibson SG, as it has a more rounded shape and a different logo. The neck is also bound with wood, which adds to the aesthetic appeal of the guitar.

One of the most popular models of the Epiphone SG is the G-400, which was introduced in 1990 as a tribute to the 1967 Gibson SG. The G-400 has a slim-tapered neck profile, a tune-o-matic bridge and stopbar tailpiece, and Grover tuners. The G-400 is available in two finishes: ebony and cherry. There is also a faded version of the G-400, which has a worn-in look and feel.

The Epiphone SG is a versatile guitar that can handle various styles of music, from blues and rock to metal and punk. It has a powerful sound that can cut through any mix, thanks to its humbucking pickups and solid-body construction. It also has a comfortable and fast-playing neck that makes it easy to play chords and solos.

The Epiphone SG is a great choice for anyone who wants to own a piece of rock history without breaking the bank. It offers the same look, feel, and sound as the Gibson SG, but at a fraction of the price. It is also a reliable and durable guitar that can withstand years of use and abuse.
Why not visit our online store and build yourself your own guitar?
'Rat Bait Guitars is a company based in Devon, UK, that makes hand-built guitars from recycled materials, such as salvaged wood, furniture, fence posts, etc. They also sell guitar parts, both new and used, that are tested for quality and functionality. They have an online shop where you can browse their products and order them via PayPal. They offer free UK shipping and international shipping on request.'
From Bing