Electric Guitar Roller Nut for Stratocaster or Telecaster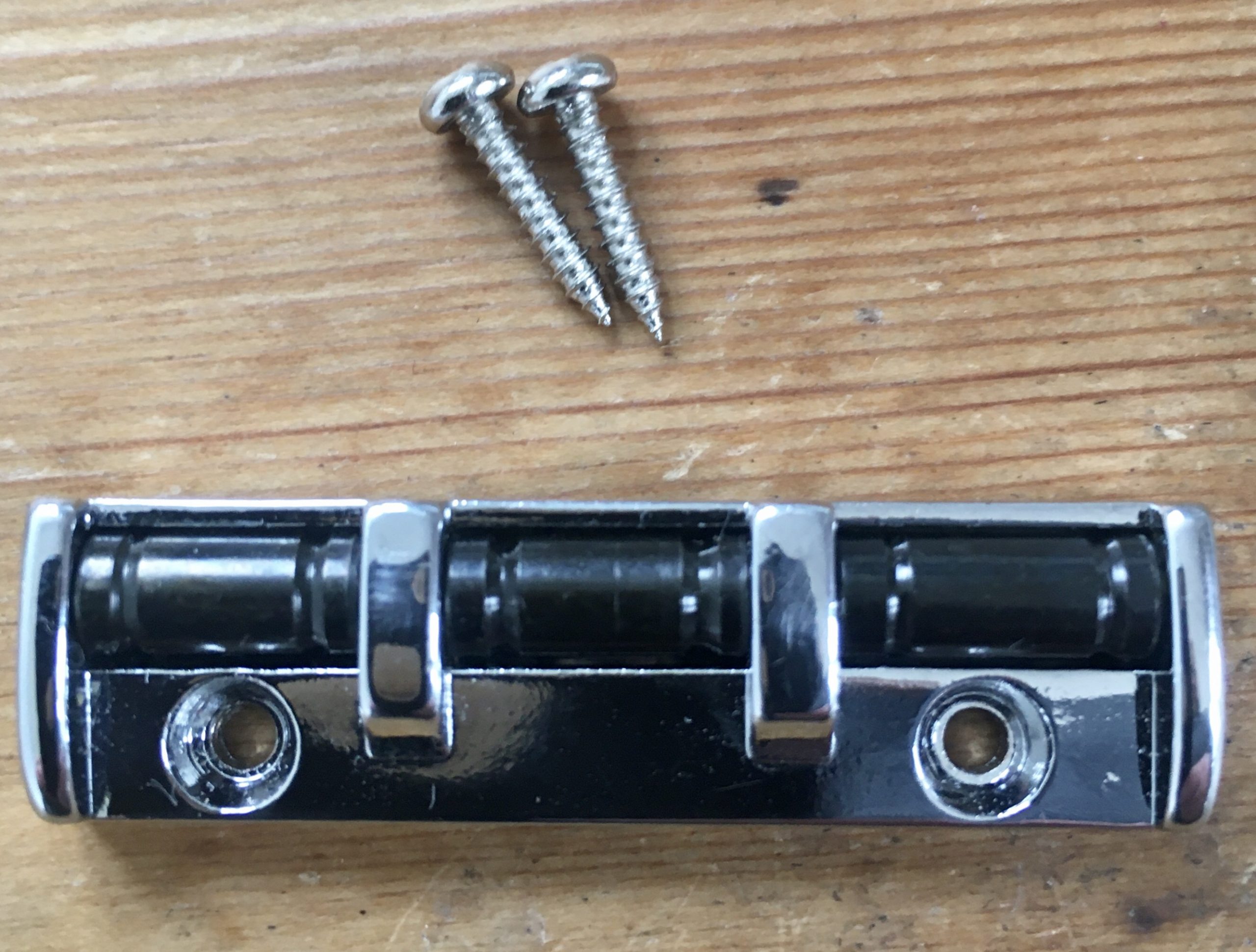 A six string roller nut for a Stratocaster, Telecaster or other electric guitar.
UK Post Free – Contact for International Shipping
The spacing of the strings at the nut is 7mm and the height of the string at the nut is 6mm. The dimensions of the nut are 42 x 12 x 6mm. The fixing screws are 27mm apart.
This unit provides a smooth path for the strings to the machine heads, reducing friction, making tuning easier and helps to improve sustain. It is fitted in place of the nut so the strings run over the rollers then to the machine heads.
Bargain guitar spares - Clearance Sale Prices

Welcome to our online store where you can purchase new, salvaged guitar parts and our Rat Bait Guitars. Just click on the images below to view more information and photographs.
All UK postage is FREE
All transactions are carried out by PayPal for your convenience and safety. Once payment is received, items are posted within two working days. There is no need to register on this site to purchase goods, just choose what you want and click on the PayPal button, this will take you straight to the payment option.
Loads more available at reduced prices...