Eco-friendly Rat Bait Guitar - Dispatched to a UK Client
One of our recent Rat Bait Guitars dispatched to a client.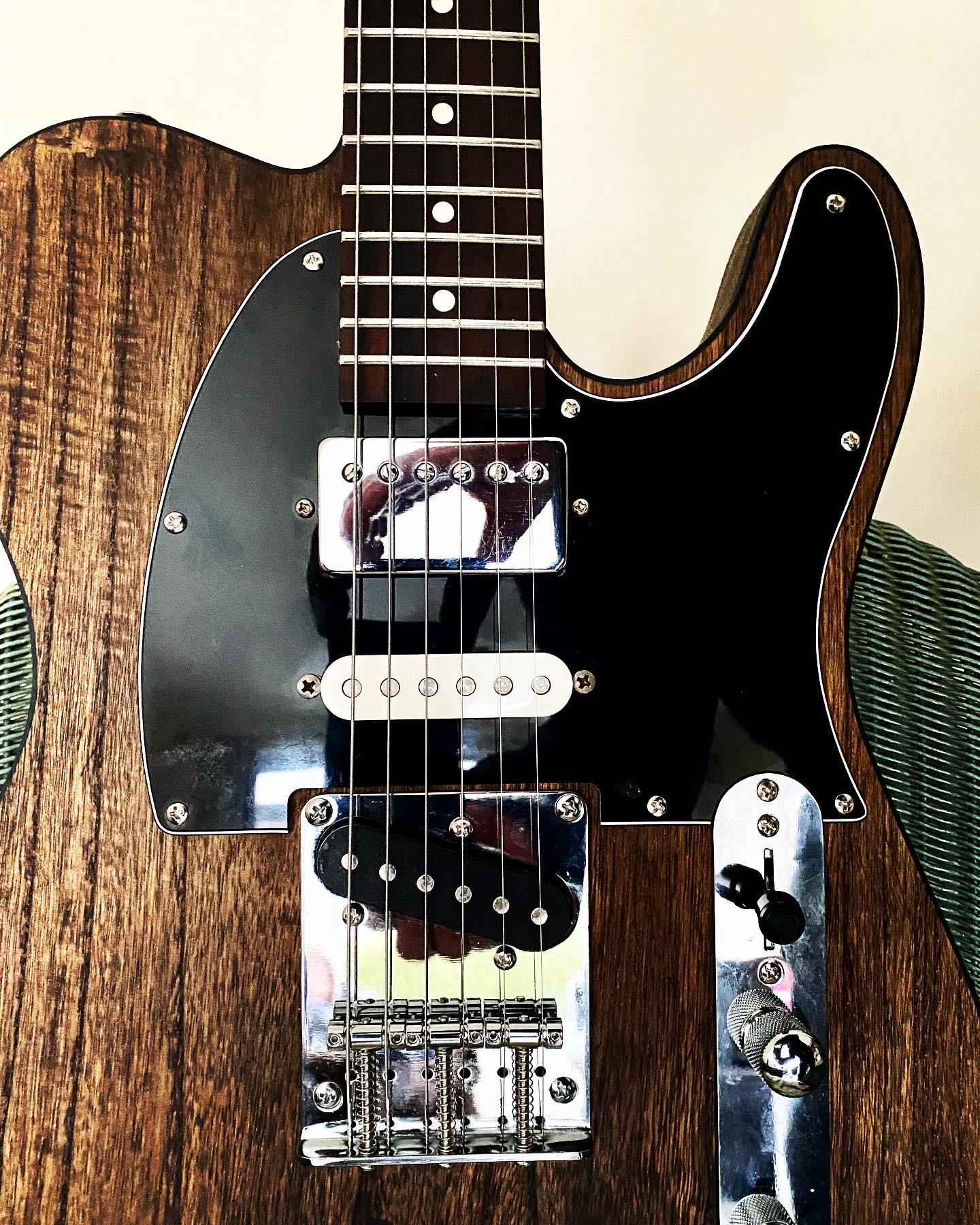 This new looking guitar body is made from Paulownia, reconstructed and repaired in our rat infested shed in North Devon. Finished in dark oak stain and oiled. This Nashville style guitar sounds very old school. The chrome neck pickup and middle single pole pickup are vintage ones that are at least 20 / 25 years old. The bridge pickup, electrics, machine heads, bridge and Jack socket are new. The black 3 ply scratchplate has been salvaged from a defunct Telecaster.
Salvaged body made from Paulownia Approx. Thickness: 41.5mm
Chrome Neck Pickup High Quality Approx. Resistance: 7.75k Vintage Tone
Middle single coil pickup Approx. Resistance: 5.39k
Black 3 ply scratchplate
Black Telecaster bridge pickup Approx. Resistance: 6.37k Vintage Tone
22-fret maple neck, stained dark oak Rosewood type fretboard New 10mm Machine Heads Nut Width: 1.656 In. (42 mm) Scale Length: 25.5″ New waterproof gig bag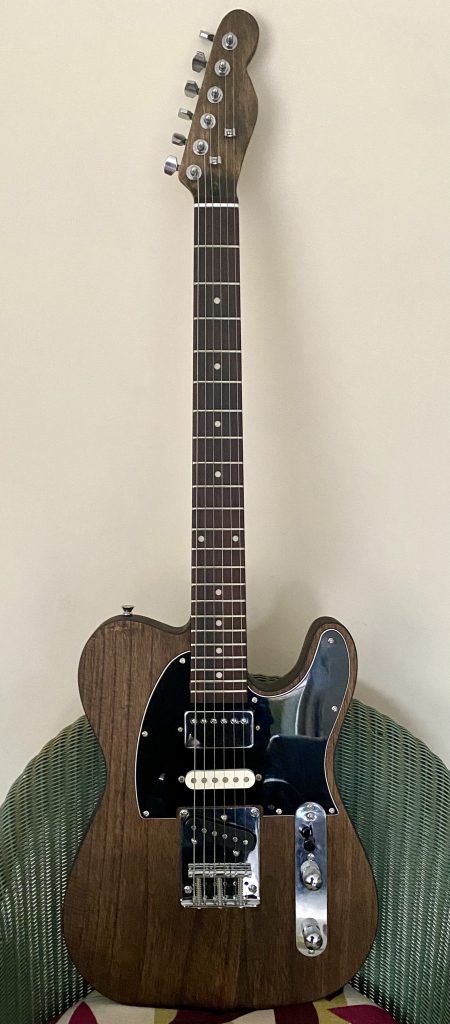 Our brand mission
We use parts from the 1970s right up to the 2020s, mixed together to give the experience of 'heritage', not the fake visual illusion of 'relic'. The aim is to produce guitars that are very playable and sound better than the average homogenised crap that is out there. They won't be shiny and shimmering - they will look rugged, with a few battle scars but they will compliment any serious guitar collection.
Why not visit our online store and build yourself your own guitar?
'Rat Bait Guitars is a company based in Devon, UK, that makes hand-built guitars, they also sell guitar parts, both new and used, that are tested for quality and functionality. They have an online shop where you can browse their products and order them via PayPal. They offer free UK shipping and international shipping on request.'
Rat Bait Guitars are different from other guitars in several ways. They are made from recycled materials, discarded, broken, damaged guitars, wood gathered from various sources, such as old furniture, fence posts, roof constructions, flooring, and more. These discarded bits of timber and defunct guitars are reused and reshaped into guitars that have a unique character and history. The materials are upcycled, repurposed, and recycled, which means that it reduces waste and saves resources.
Rat Bait Guitars are custom built, which means that each guitar is one of a kind and not repeatable.
Follow us on Instagram