Customised Neckplates for Electric Guitars
Chord Electric Guitar Parts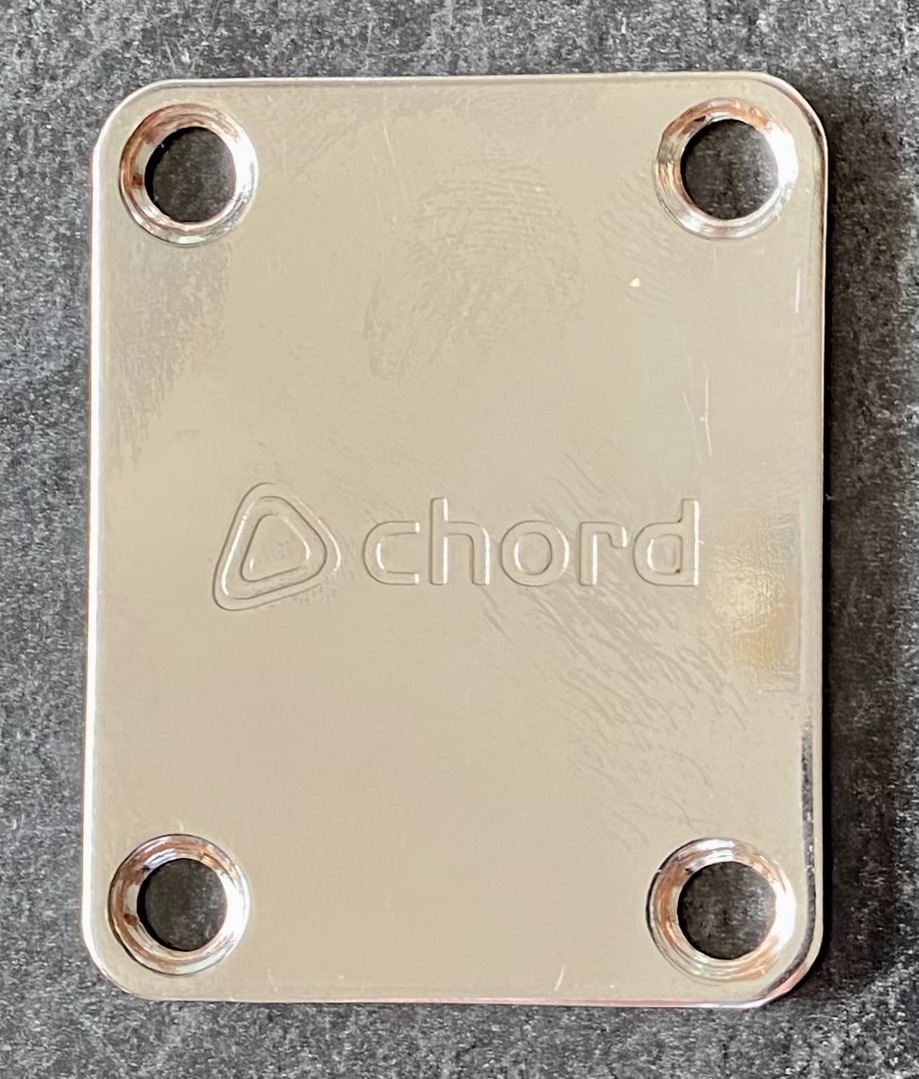 This neck plate is a genuine Chord Guitar product.
£5.50 – UK Post Free

If you want to customise your guitar with a vintage looking engraved neck plate then Contact Us – tell us what you want engraved and we will give you a quote.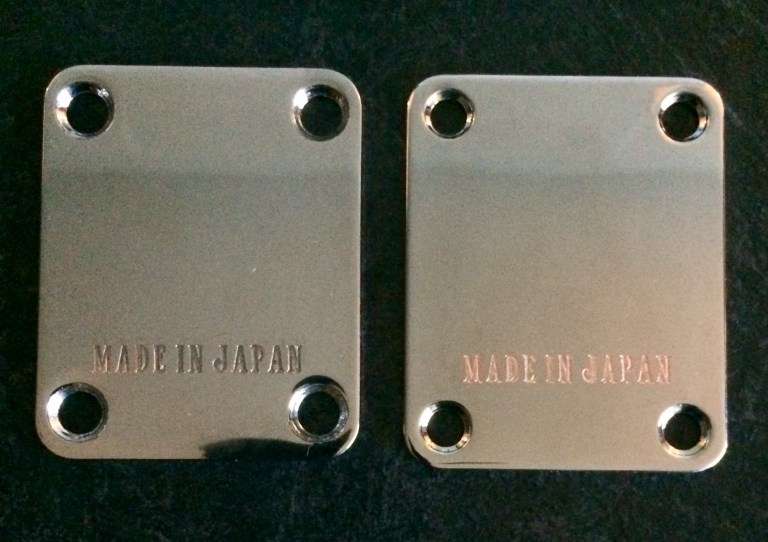 Made in Japan Neckplate
£7.00 – UK Post Free Contact for International Shipping
Our neck plates are not contemporary (computer aided) engraved / etched ones that are available at the moment, they are mechanically engraved on an original 1960s engraver. Our plates look vintage and look like salvaged kit…
Why not visit our online store and build yourself your own guitar?
'Rat Bait Guitars is a company based in Devon, UK, that makes hand-built guitars, they also sell guitar parts, both new and used, that are tested for quality and functionality. They have an online shop where you can browse their products and order them via PayPal. They offer free UK shipping and international shipping on request.'
Rat Bait Guitars are different from other guitars in several ways. They are made from recycled materials, discarded, broken, damaged guitars, wood gathered from various sources, such as old furniture, fence posts, roof constructions, flooring, and more. These discarded bits of timber and defunct guitars are reused and reshaped into guitars that have a unique character and history. The materials are upcycled, repurposed, and recycled, reducing waste and saving resources.
Rat Bait Guitars are custom built, which means that each guitar is one of a kind and not repeatable.
Follow us on Instagram
---
More About Chord Guitars...
Chord is a brand launched by AVSL Group in 2010. Chord produce most things a musician could need, from guitars and percussion to amplifiers and stands, with a multitude of accessories in between. The electric guitars they build are great value for their price.
If you are looking for a standard Stratocaster style electric guitar, you might want to consider the Chord CAL64. This guitar has a HSS pickup configuration, it has a humbucker in the bridge position and two single coils in the middle and neck positions. This gives you a wide range of tones to choose from, from warm and clean to crunchy and distorted.
The Chord CAL64 has a contoured alder body, a vintage styled tremolo bridge, the hardware is functional but not top quality.
The Chord CAL64 has a bolt-on maple neck, which is smooth and comfortable. The neck is 648mm scale length, which is the standard for most electric guitars. It has a Kabukalli fingerboard, which is like rosewood in appearance and feel. The fingerboard has 22 medium frets and a 42mm nut width.