Bargain guitar spares - Clearance Sale Prices

Welcome to our online store where you can purchase new, salvaged guitar parts and our Rat Bait Guitars. Just click on the images below to view more information and photographs.
All UK postage is FREE
All transactions are carried out by PayPal for your convenience and safety. Once payment is received, items are posted within two working days. There is no need to register on this site to purchase goods, just choose what you want and click on the PayPal button, this will take you straight to the payment option.
Loads more available at reduced prices...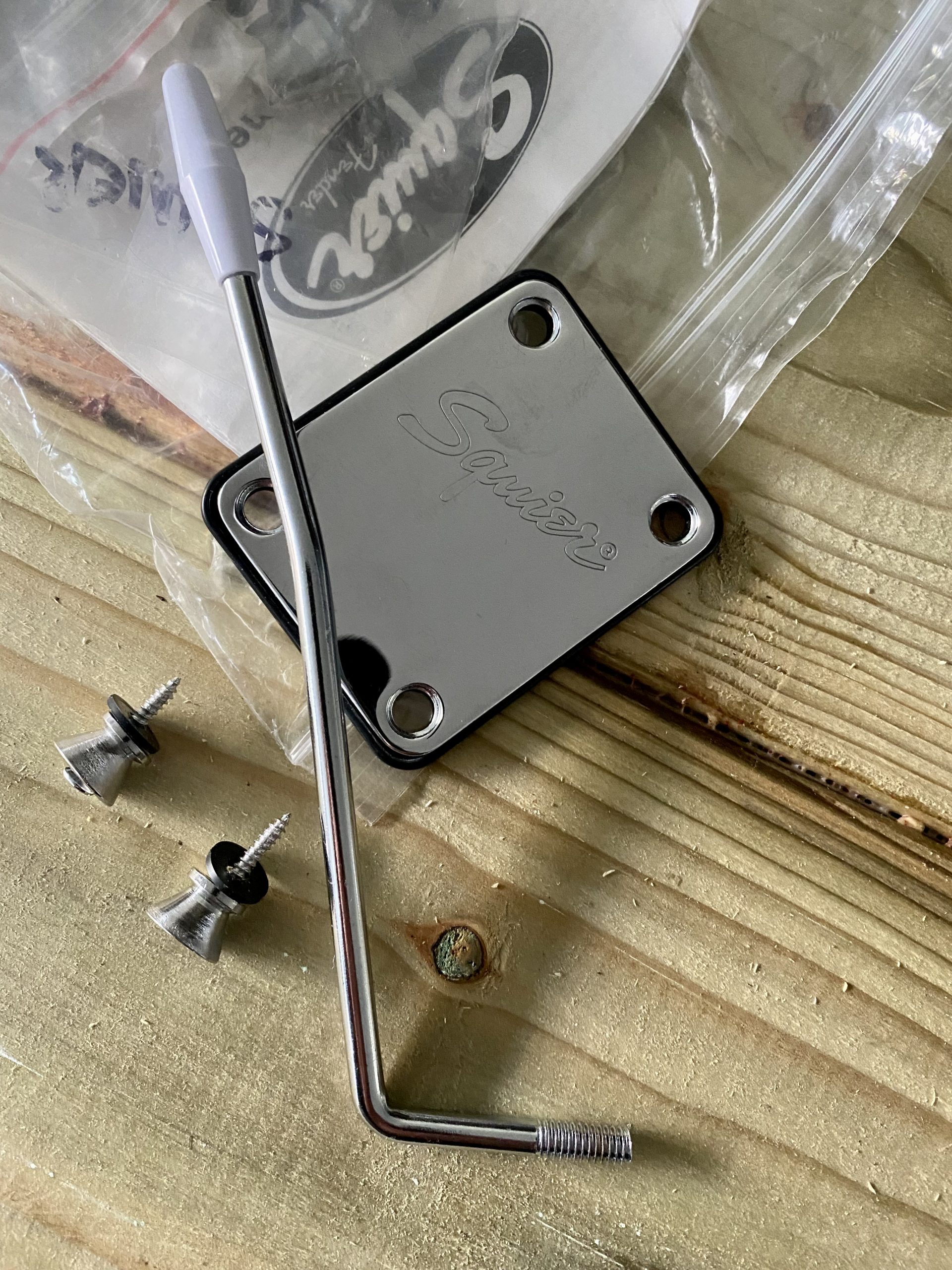 Please remember – Non-UK clients must contact us before purchasing products. Shipping must be added for international shoppers. If you are from a non-UK country your order will not be dispatched unless you contact us before purchase. All UK shipping is free of charge.
We carry a small amount of stock which changes constantly –
contact us
if you are looking for a part.
All items are posted using Royal Mail.
Orders dispatched within two working days.
We accept reasonable return requests.
Follow us on Instagram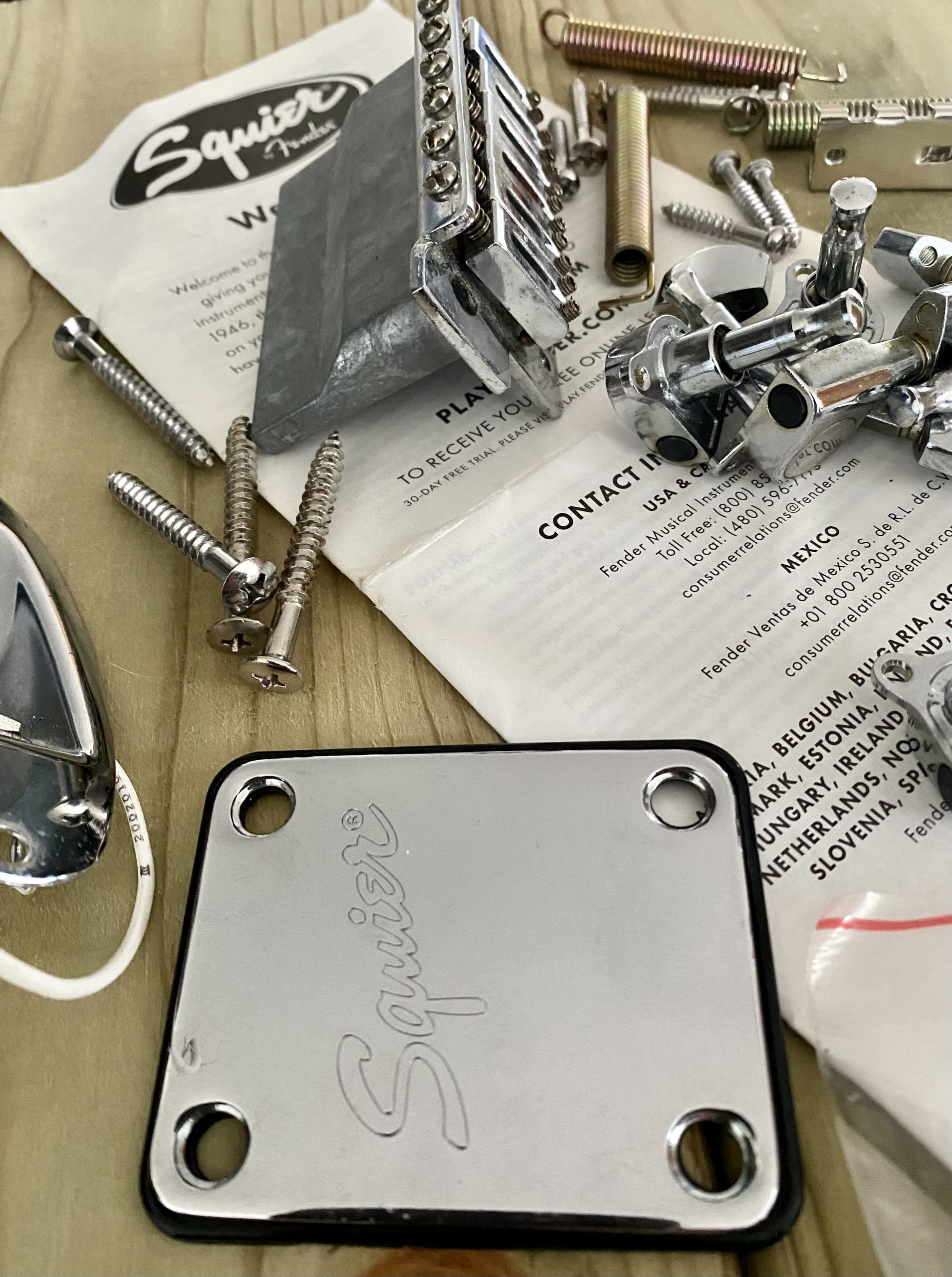 Stratocaster Squier Parts
This Fender Squire bridge unit was removed from an unloved guitar, it has the earlier saddles which are preferable to the more contemporary type and will make your project look more authentic.