Vintage 1990s 8mm Machine Heads – Good Condition #squier #vintageguitar #ukguitar #guitarspares #guitarparts
These 6 machine heads will fit Vintage Fender Squiers etc
These machine heads were taken from a 1990s Partcaster and will fit early Fender Squier Stratocasters or Telecasters. This type of machine head was also fitted many other branded guitars, including Encore.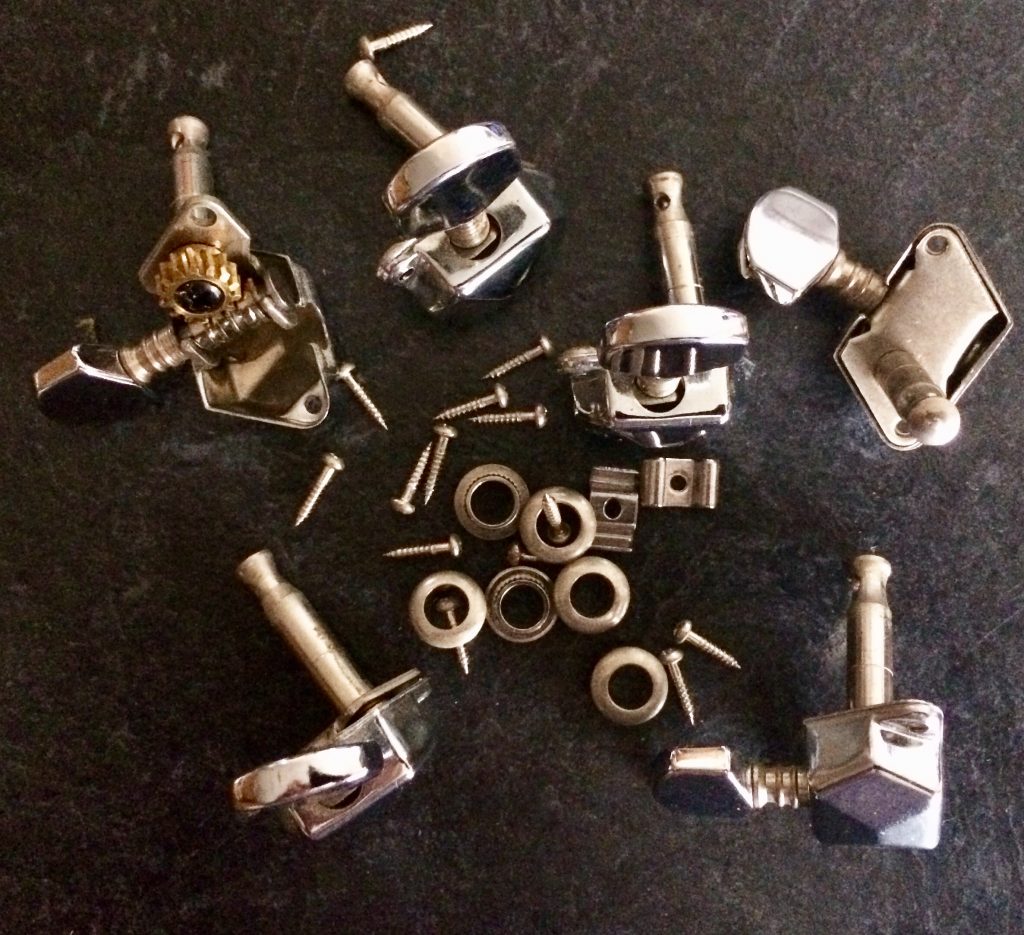 This bundle also includes StringTrees, Bush Ferrules and Screws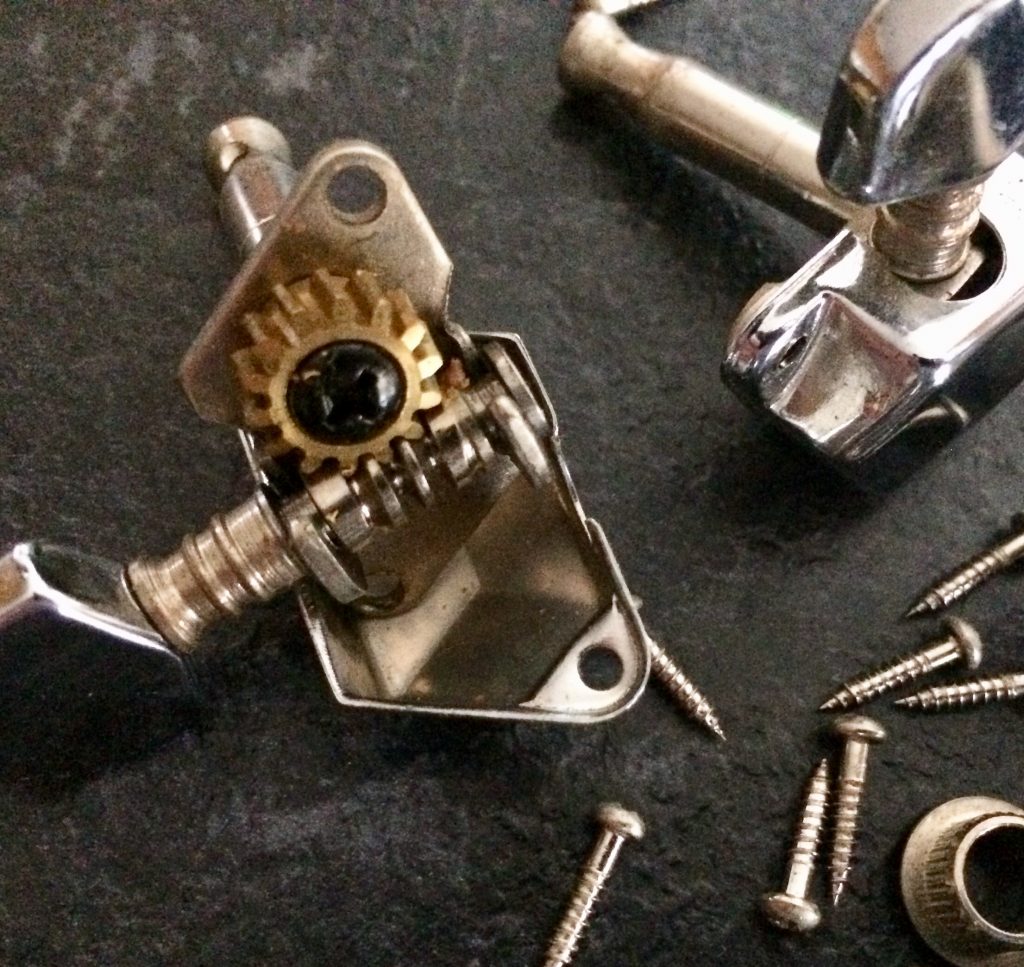 These tuners have plenty of life left in them and appear to have had little use.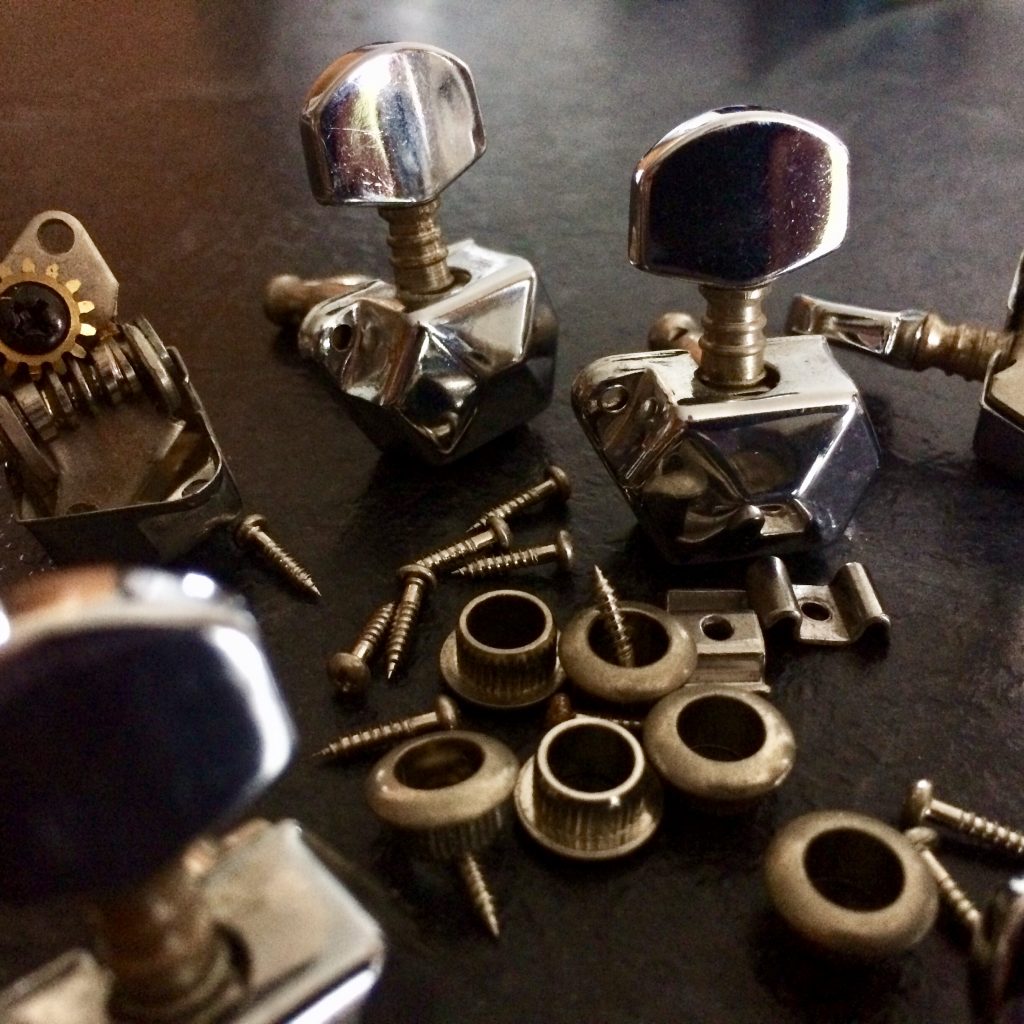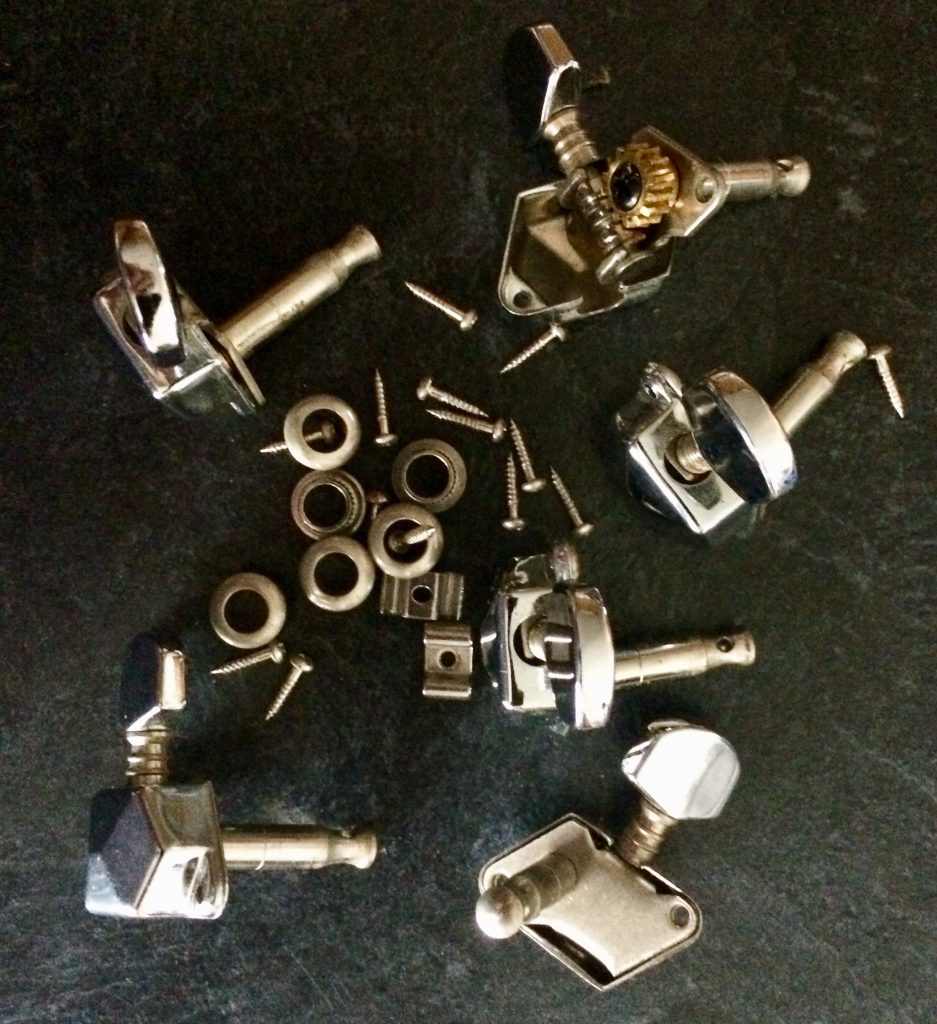 Please remember – Non-UK clients must contact us before purchasing products. Shipping must be added for international shoppers. If you are from a non-UK country your order will not be dispatched unless you contact us before purchase. All UK shipping is free of charge.
We carry a small amount of stock which changes constantly – contact us if you are looking for a part.
All items are posted using Royal Mail.
Orders dispatched within two working days.
We accept reasonable return requests.
Follow us on Instagram