UK Guitar Bodies
This metallic dark red body dates from around 2015 and is made from a type of basswood.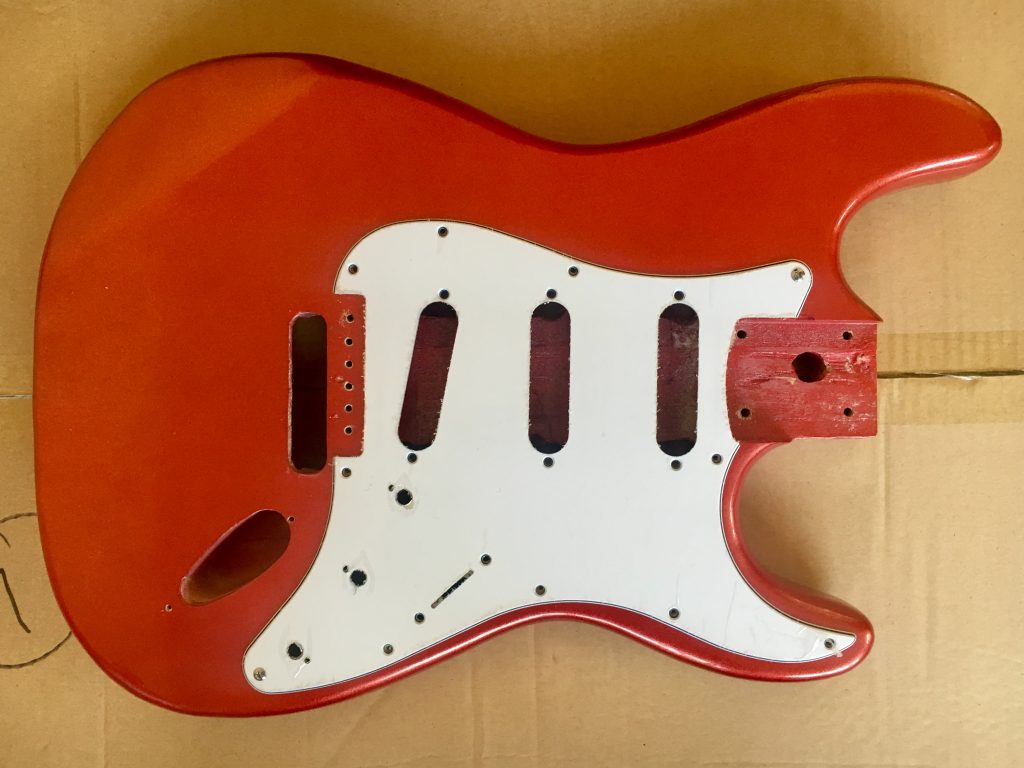 Red Stratocaster Type Body -
This HSH body comes with a white scratchplate (holes match the screw holes in the body) and a rear cover. This metallic solid body is approximately 42mm thick. The overall condition of this Strat type body is fair but has a few chips and very minor dents.
Neck Pocket is approximately 56mm Wide.
The body has a couple of chips around the neck socket please see images to judge condition.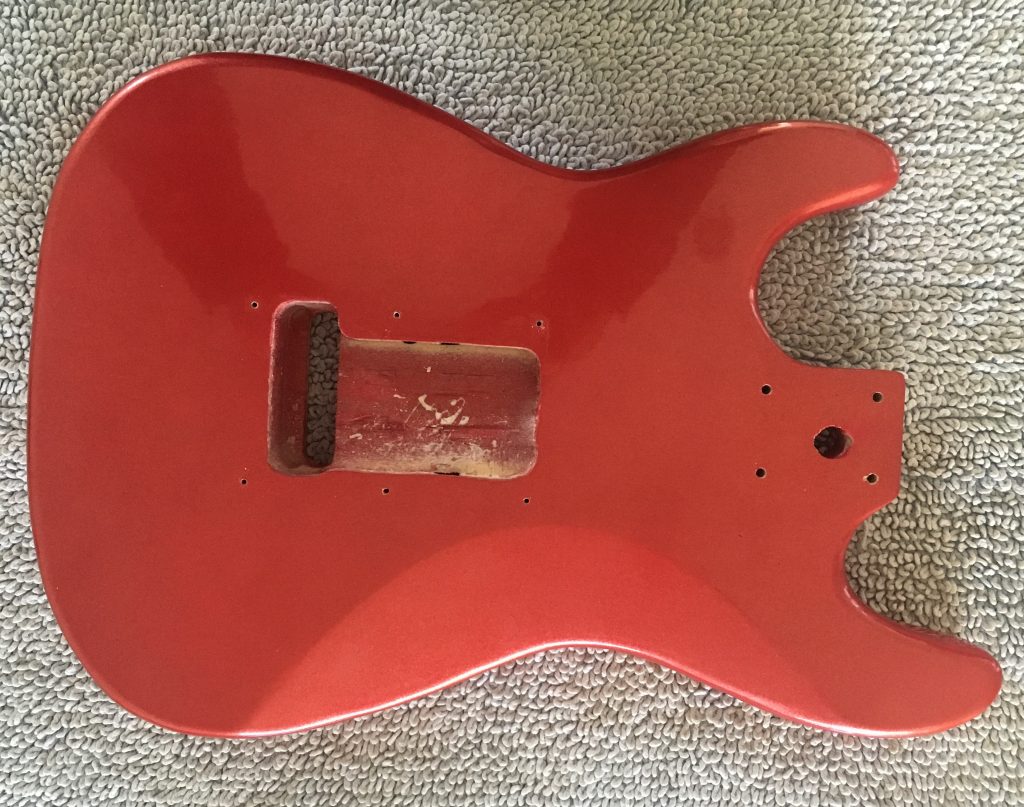 Visit our online store where you can purchase new, salvaged guitar parts and our Rat Bait Guitars. All transactions are carried out by PayPal for your convenience and safety. Once payment is received, items are posted within two working days. There is no need to register on this site to purchase goods, just choose what you want and click on the PayPal button, this will take you straight to the payment option.

Fender Squier Body – #stratocaster #luthier #guitarbody #fender
These are the best bodies to build a perfect partscaster or upgrade you Squier Bullet. I have fitted genuine Fender Mexican necks to these bodies in the past and they are a superb combination as good as, if not better than a genuine Mexican Stratocaster. The general consensus is that SE bodies are made from Agathis, although some were apparently made from Alder.
This SE body is from approximately 2000 and has a few dents, bumps and scratches but still has its deep shine.
Body weight with strap buttons 2.012kg
Neck pocket 56mm wide (± 0.5 mm Deviation)
Thickness 45mm (± 0.5 mm Deviation)
Includes strap buttons