Sunburst Strat Body - Bargain Stratocaster Body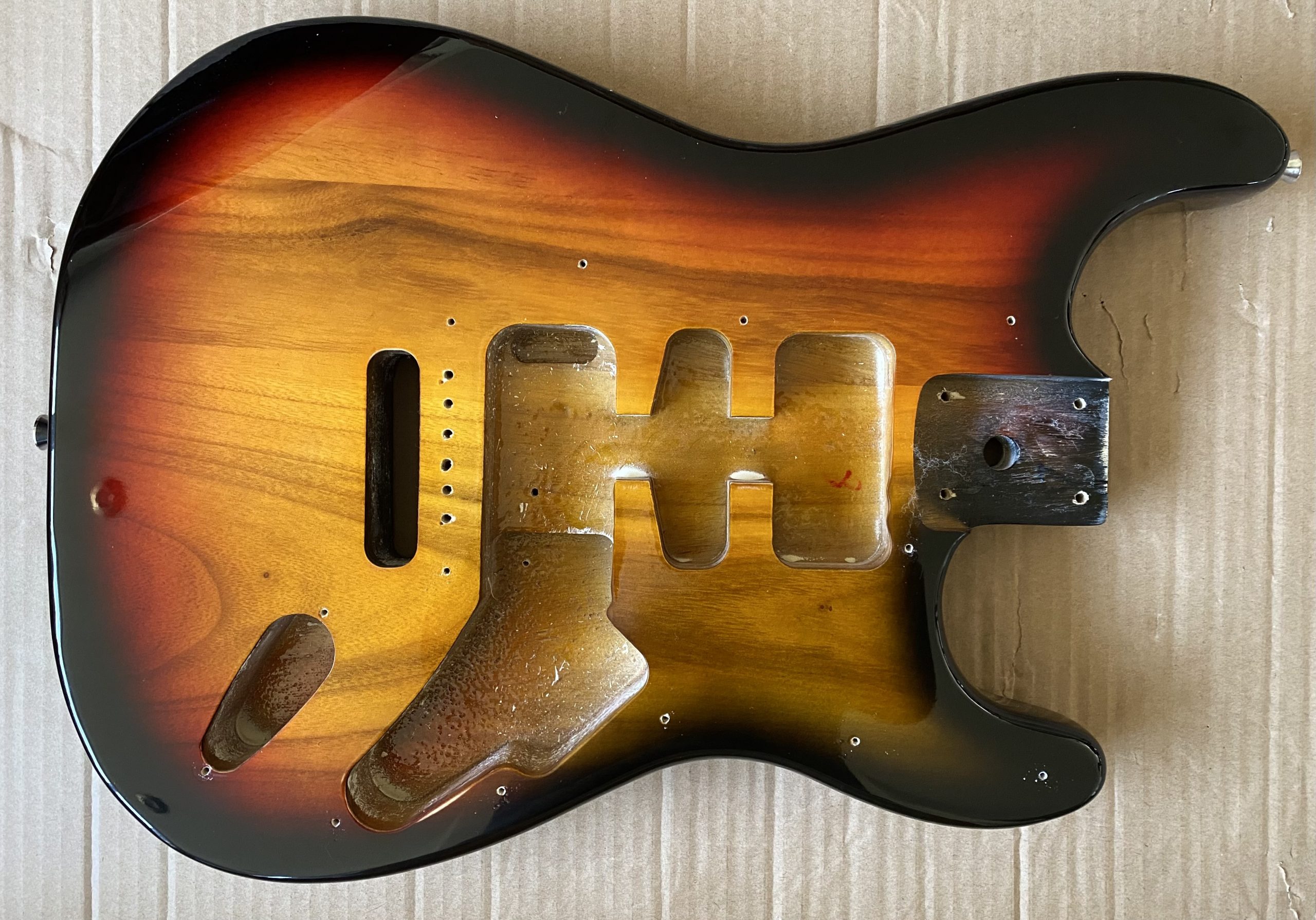 This Stratocaster type sunburst body shows virtually no signs of wear and was manufactured in 2021. This well looked after Strat body still has a deep shine. The wood is possibly basswood or Paulownia.
Body weight with strap buttons 1.2kg
Neck pocket 56mm wide (± 0.5 mm Deviation)
Thickness 43mm (± 0.5 mm Deviation)
Includes strap buttons
3 colour gloss sunburst finish
£45.00 Free UK postage and packing (International Shipping available)
All measurements are approximate.
We carry a small amount of stock which changes constantly – contact us if you are looking for a part.
All items are posted using Royal Mail.
Orders dispatched within two working days.
We accept reasonable return requests.
Follow us on Instagram
Sunburst Body
This contoured sunburst body in alder, comes with a 3 ply white scratchplate, which matches the 11 holes on the body.
The 3-Tone Sunburst solid wood body is thicker than a standard Squire body. The overall condition of this Stratocaster type body is excellent.