Cheap Sexy Black Pair
Black Bridge and Neck Humbucker – Set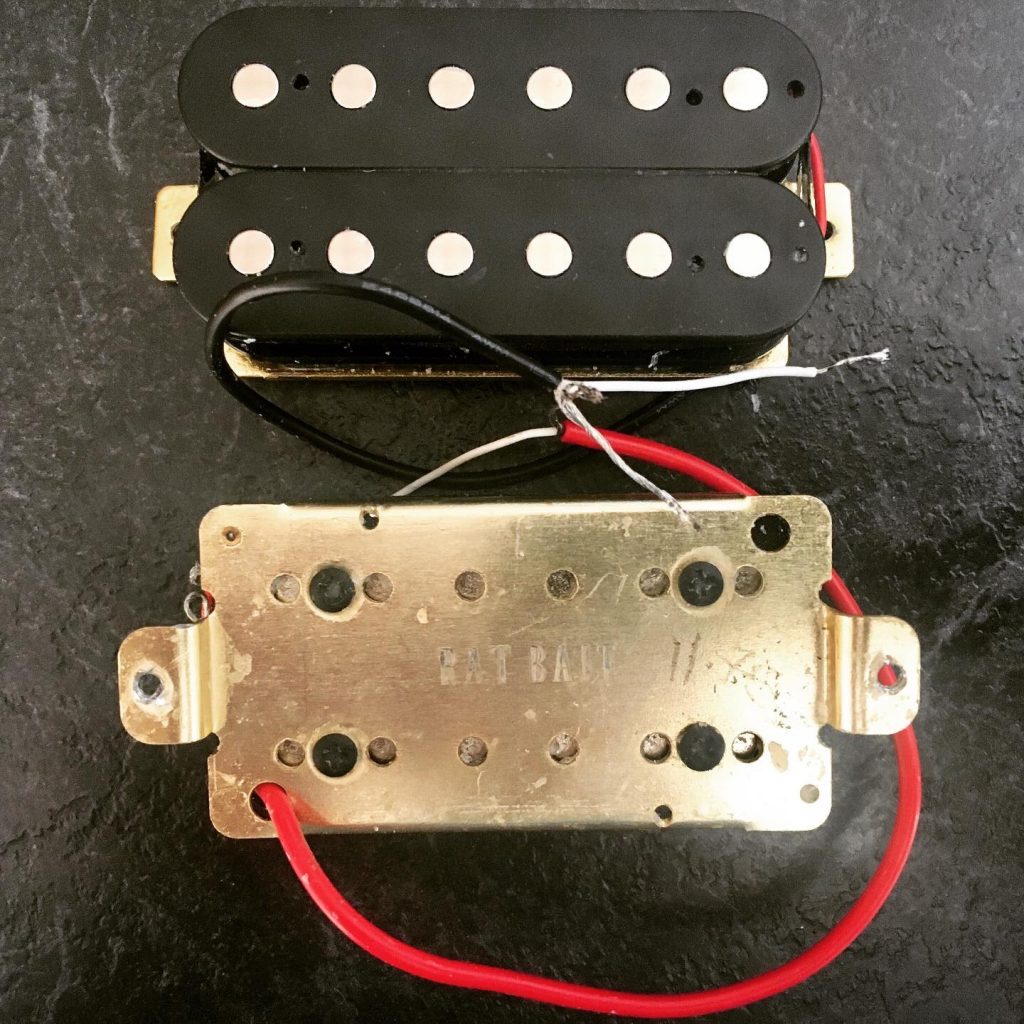 UK Post Free – Contact for International Shipping
Includes springs and screws, in as new condition. We brand our pickups and parts with our name, sometimes clients want to customise their guitar so we occasionally have surplus stock. We have these on offer at a low price – excellent value.
Neck
Resistance: 11.75k ohm
Poles: 50mm
Colour: Black
Material: Metal + Plastic
Bridge
Resistance: 12.00k ohm
Poles: 52mm
Colour: Black
Material: Metal + Plastic
Split a Humbucker...
You need a splittable humbucker. This means that the humbucker has four wires plus one bare shield (ground) wire coming out of it. Sometimes a pickup will have two of the wires already connected / joined, which makes the process of spliting easier. Each wire corresponds to one end of each coil, and the shield wire is connected to the metal casing of the pickup. Some older or rare humbuckers may only have two wires, which means they cannot be split. Some other types of pickups that look like humbuckers, such as P-90s or mini-humbuckers, may also not be splittable.

You need a switch that can turn off one coil of the humbucker. The most common and convenient way to do this is to use a push-pull potentiometer (pot), which is a pot that also acts as a switch when you pull or push it. You can use any volume or tone pot on your guitar as a push-pull pot, as long as it has the same value as the original pot (usually 500K for humbuckers). You can also use other types of switches, such as toggle switches or mini switches, but they may require more drilling or wiring on your guitar.

You need to choose which coil to split. When you split a humbucker, you have to decide which coil you want to keep active and which one you want to send to ground (turn off). This will affect the tone and output of the split pickup, as well as how it interacts with other pickups on your guitar. Generally speaking, the easiest way to choose which coil to split is by wire colour.
Bargain guitar spares - Clearance Sale Prices

Welcome to our online store where you can purchase new, salvaged guitar parts and our Rat Bait Guitars. Just click on the images below to view more information and photographs.
All UK postage is FREE
All transactions are carried out by PayPal for your convenience and safety. Once payment is received, items are posted within two working days. There is no need to register on this site to purchase goods, just choose what you want and click on the PayPal button, this will take you straight to the payment option.
Loads more available at reduced prices...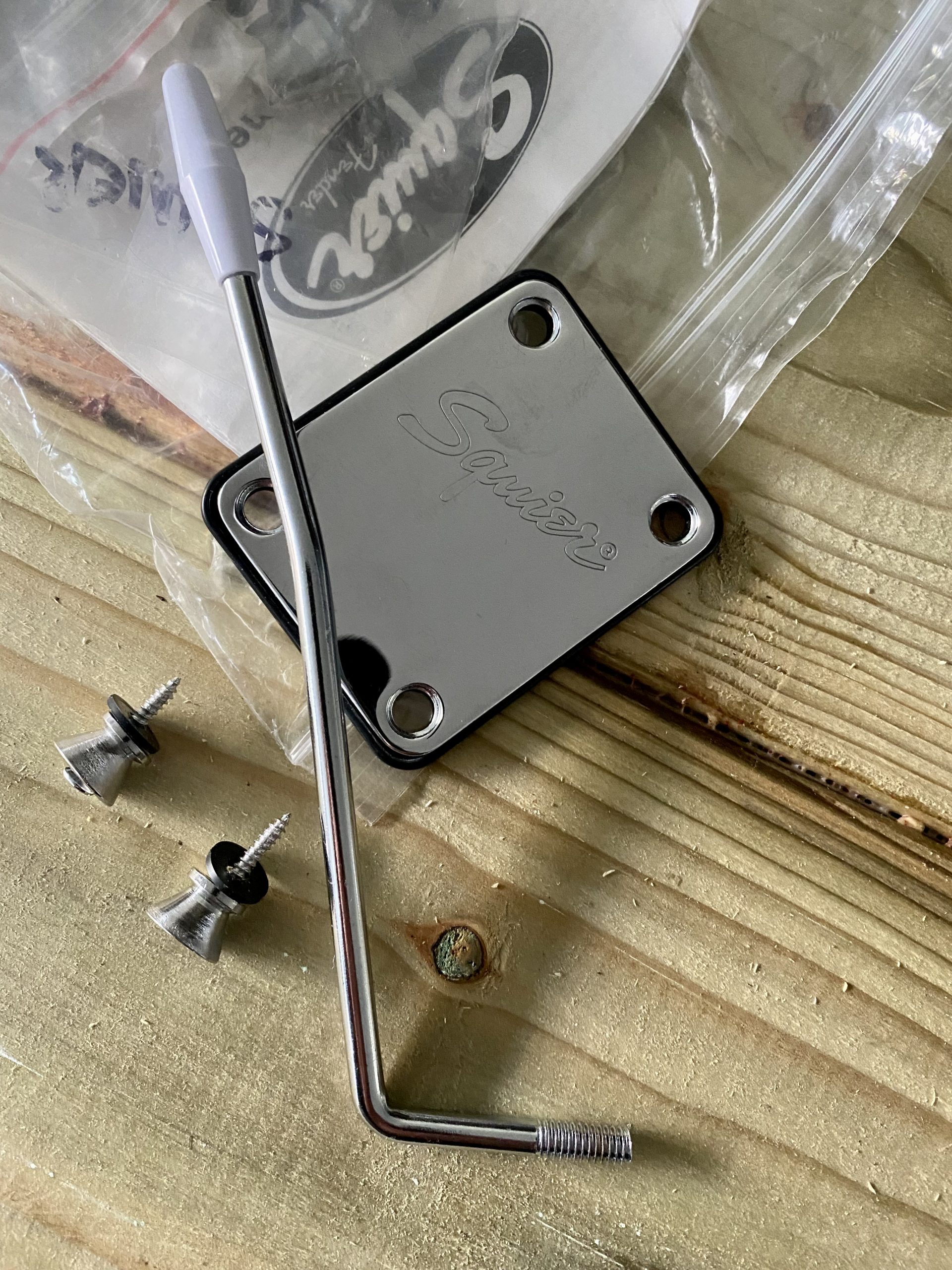 Please remember – Non-UK clients must contact us before purchasing products. Shipping must be added for international shoppers. If you are from a non-UK country your order will not be dispatched unless you contact us before purchase. All UK shipping is free of charge.
We carry a small amount of stock which changes constantly –
contact us
if you are looking for a part.
All items are posted using Royal Mail.
Orders dispatched within two working days.
We accept reasonable return requests.
Follow us on Instagram