Vintage Samsung Humbucker
1980s Samsung Humbucker Pickup – 15.76k, (Split) 7.83k
£28.00
Black Bridge Vintage Samsung Humbucker – 15.76k, (split) 7.83k. Used in Epiphones, Samicks etc. from the late 1980s and other various guitars from the same period.
1 in stock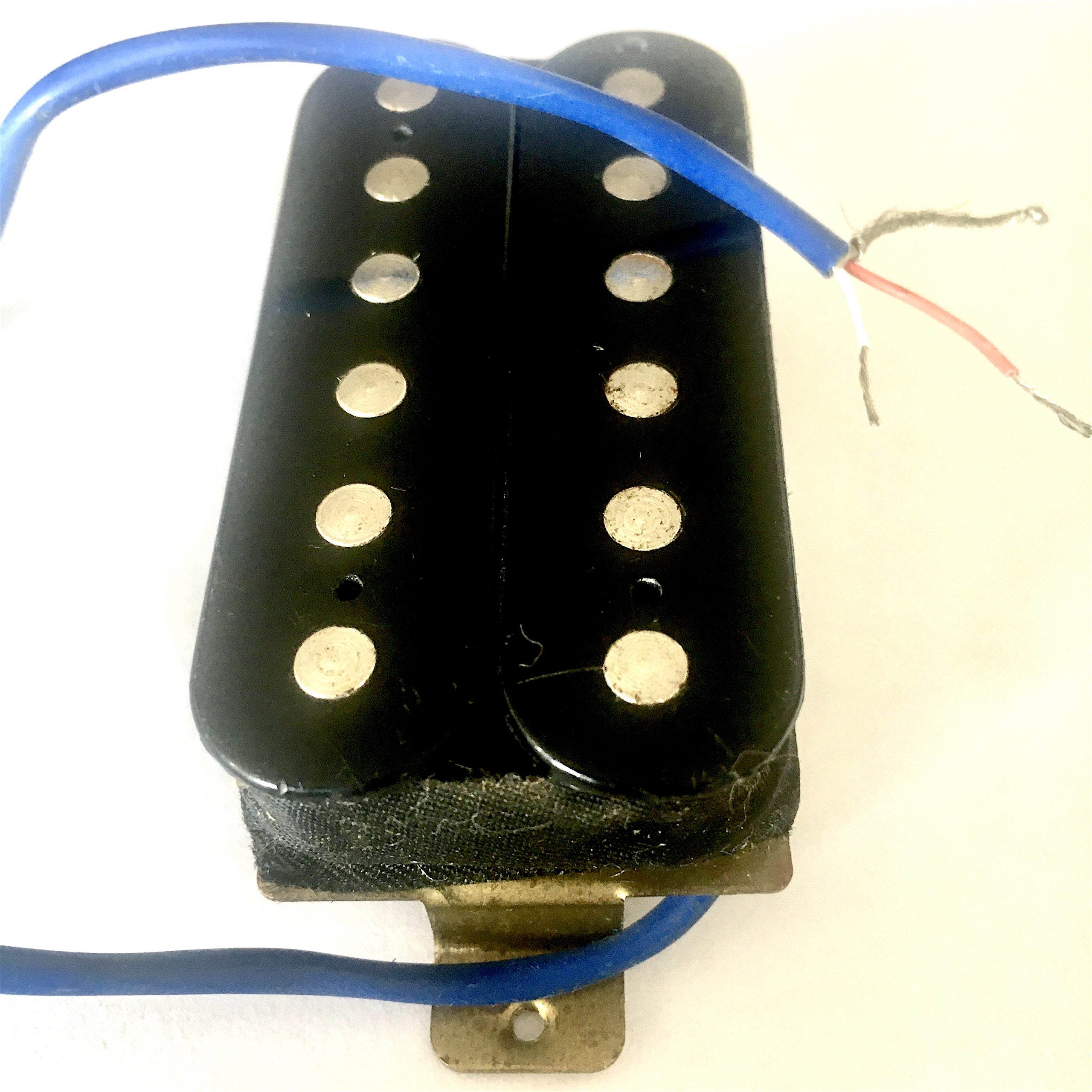 Vintage Sam Sung Humbucker – 15.76k / 7.83k
£28.00 UK Post Free – Contact for International Shipping
Samsung Humbucker – High Output Passive Pickup. This pickup will give you that 1980s sound you are looking for.
Used in early 1990s Epiphones, Samicks from the late 1980s, and other various guitars from the same period.
Resistance: 15.76
Tap: 7.83
Poles: 52mm
Poles: 6×6 pieces of non-adjustable slug.
Colour: Black
Material: Metal + Plastic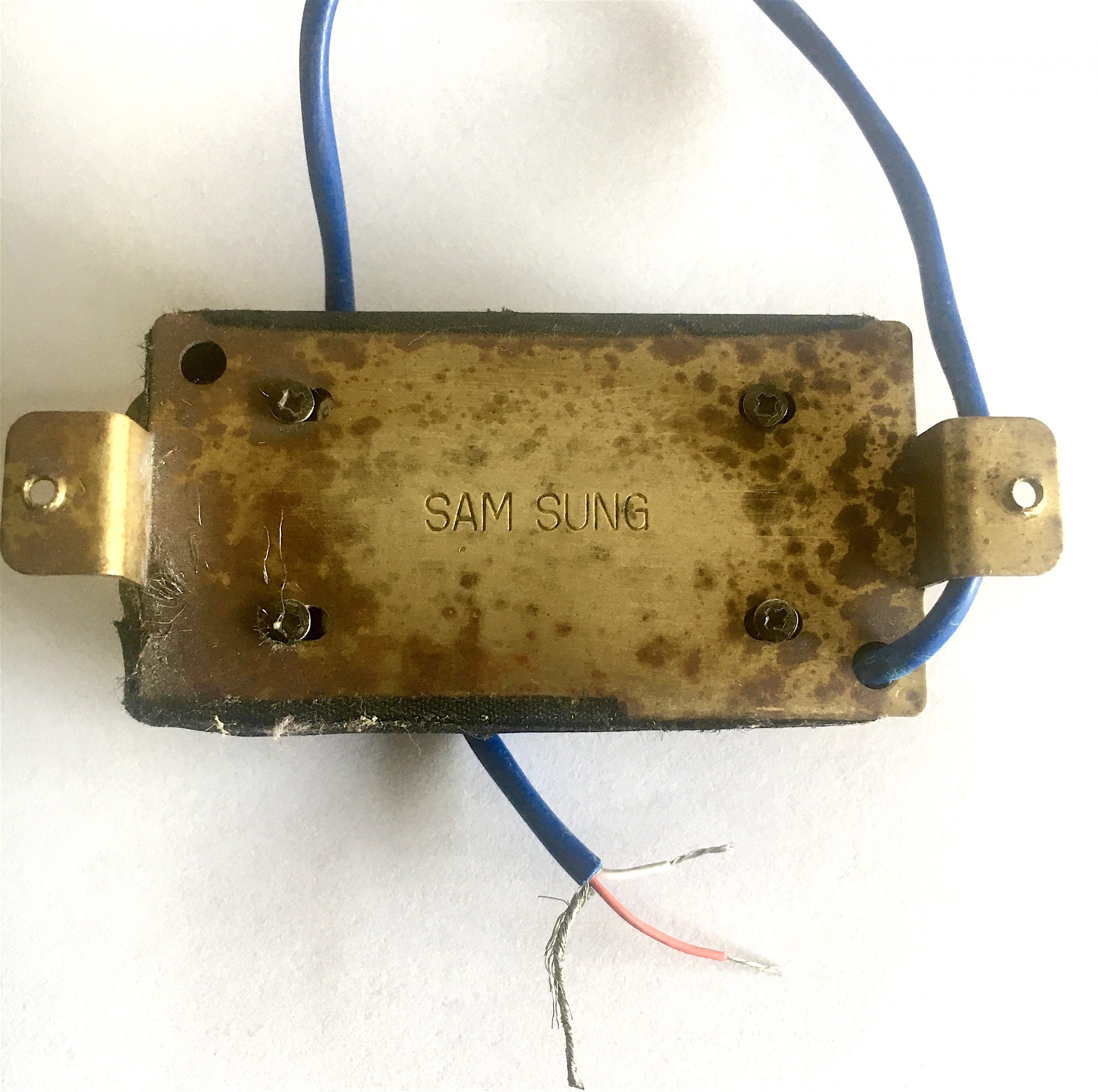 Please remember – Non-UK clients must contact us before purchasing products. Shipping must be added for international shoppers. If you are from a non-UK country your order will not be dispatched unless you contact us before purchase. All UK shipping is free of charge.
We carry a small amount of stock which changes constantly – contact us if you are looking for a part.
All items are posted using Royal Mail.
Orders dispatched within two working days.
We accept reasonable return requests.
Follow us on Instagram